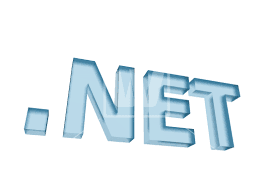 Net near Ayyappa Temple in Jalahalli west || Bangalore
SYSTEMS DOMAIN
Systems Domain an ISO 9001 : 2008 company head quartered in Bangalore "The Silicon Valley of India" is promoted & managed by a group of highly experienced & skilled IT professionals.
Our main objective is to train the aspiring IT & ITES professionals on various software technologies to meet the industry's expectation.
DOT NET
.NET (Dot Net) is a framework developed by Microsoft that enables users to create and deploy programs in a secure environment.
It lets a programmer develop powerful & scamble application that can connect information , people and devices through software
.Net enables businesses to integrate their systems in a more agile manner & help them access information anytime , anywhere on any device.
.Net framework the user needs a windows operating systems & .Net framework installed on it.
It is a software component that runs on the Windows operating system.
.Net provides tools and libraries that enable developers to create Windows software much faster and easier.
The .NET framework must be installed on user's PC to run .NET application
ELIGIBLITY
MCA , BCA , Computer & IT
Should have basic understanding of following:-
Fundamental of C & C++
HTML
Database
FUTURE OF .NET
With .Net latest version 4.5 it is now possible for users to develop application using pure object oriented programming model without the alternative of JAVA.
For end users .Net provides reliable and secure software that works on multiple devices including laptops,smartphones & pocket PCs
COURSE DETAILS
Weekend Batches if required
Frequent events like Group Discussion, Personality Development, Interview Tips , Presentation on Saturday for an overall grooming.
Why Systems Domain Jalahalli ?
Program that Satisfies market Demands
Get Qualified in Specialized and Smooth Skills
Live Venture Exposure
Fast Track Batches
More than 500 IT Customer Base
Unique Placement Cell
Tailor-Made Curriculum
CONTACT
NEHA THAKUR
Systems Domain Pvt.Ltd
#12, 3rd Floor, Shabari Complex,
Above Reliance Fresh, Near Ayyappa Temple,
Jalahalli Cross, Bangalore -560057
Landline no: 28372214/15
Mobile no :9986234938
Email : sdjl@systemsdomain.net